Temperatures this week have been running about twenty degrees below average with regards to highs and it will just get colder tonight and Thursday.
A Wind Chill Advisory was in effect until 9 AM Thursday with temperature readings well below zero and wind chills making it feel more like the -20s to -30s. Frostbite can occur after only 30 minutes of exposure to this type of cold.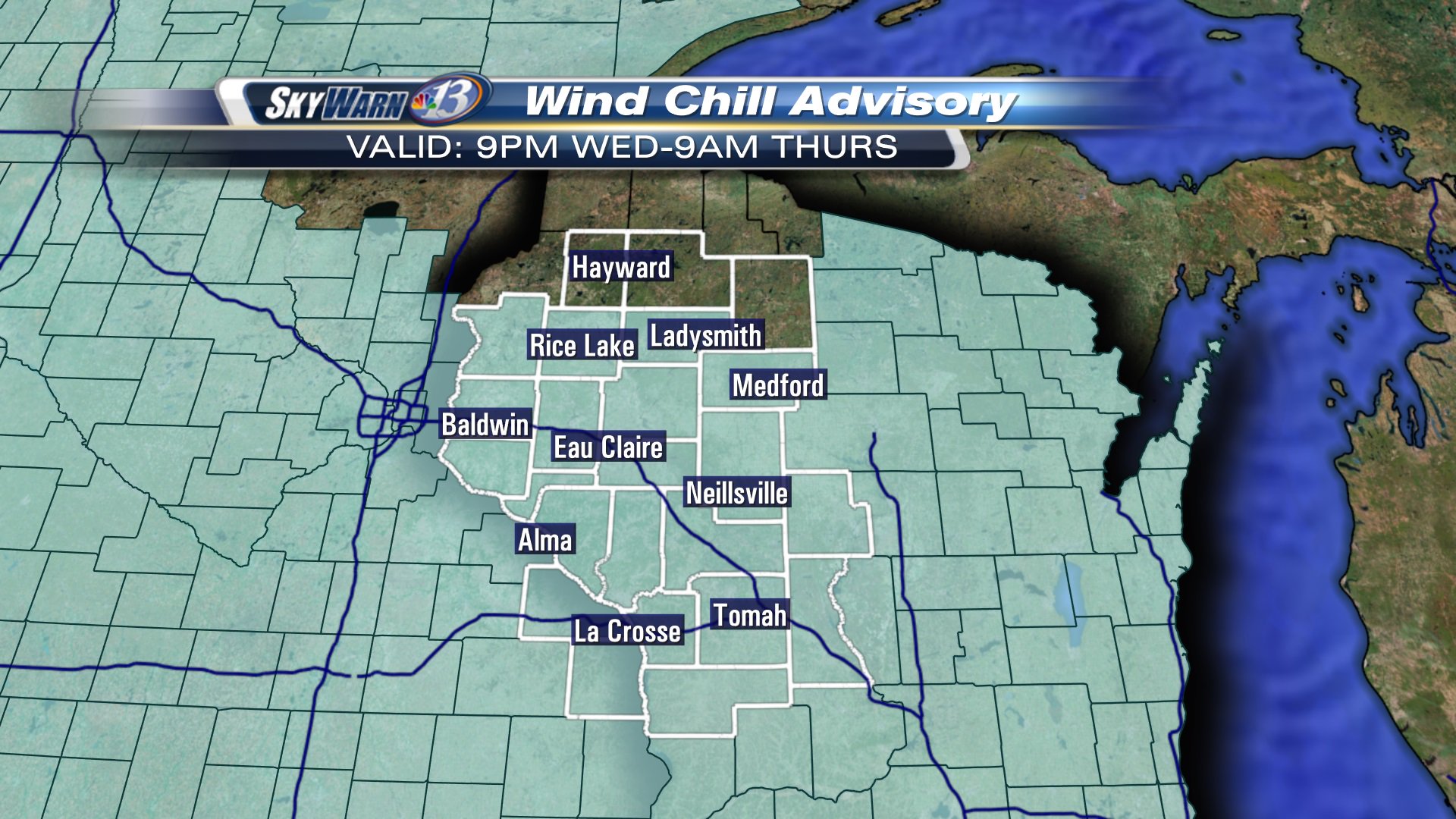 December so far has been snowy. Usually by the mid point in the month we have seen about 4" of snowfall while this year we have already seen almost 10" in Eau Claire. La Crosse has also seen well above normal readings. Usually at this point 5.1" has fallen while this year in La Crosse has already picked up over a foot!
Another round of snow is likely Friday into Saturday as another strong storm system makes its way into our region. There is still some uncertainty as to exactly where the heaviest bands of snow will develop which will impact totals, but for now, a general 6-9" looks likely for most of the area with locally higher totals closer to 10" in some places.
As you can see below we have several winter weather alerts valid for the storm. A Winter Storm Warning is in effect for the entire area valid from noon Friday until 6 PM Saturday.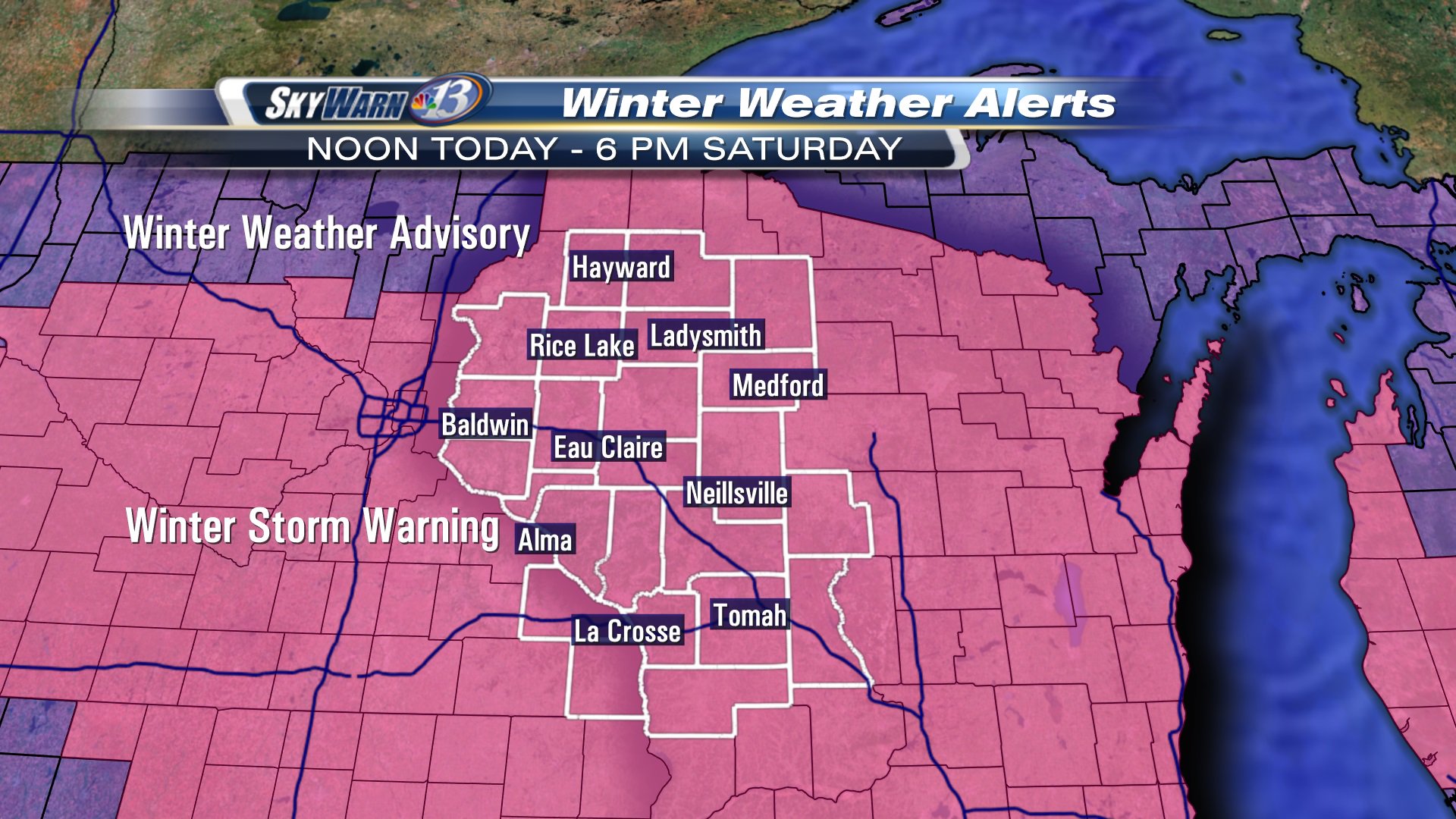 Expect lower visibility at times due to the falling snow. Roads will also be snow covered. The heaviest of the snow does look to fall Friday night into early Saturday so avoid travel at these times if at all possible.
You can stay up to date on the storm right here on weau.com along with future newscasts and our WEAU Facebook page.
CLICK HERE for the WEAU Facebook page
Follow us on Twitter for weather updates:
@weau13news
@darrentvwxguy (Darren Maier)
@TheWxMon (Monica Ott)
@WeathermanDrew (Drew Williams)
CLICK HERE for our INTERACTIVE RADAR
CLICK HERE for school closings/delays
CLICK HERE for statewide road conditions
CLICK HERE for instant info on watches/warnings/advisories
CLICK HERE for Wisconsin Emergency Management
CLICK HERE to upload storm pics to WEAU.com
CLICK HERE for the Travel Wisconsin Snow Report
CLICK HERE for latest radar and weather warning information