The first major winter storm of the season is impacting the middle of the country bringing heavy snow, strong winds and much colder air. There are numerous winter weather alerts in effect for Friday. The most concerning are the Blizzard Warnings for central and western Minnesota where visibility will be reduced to less than a quarter of a mile due to the falling and blowing snow.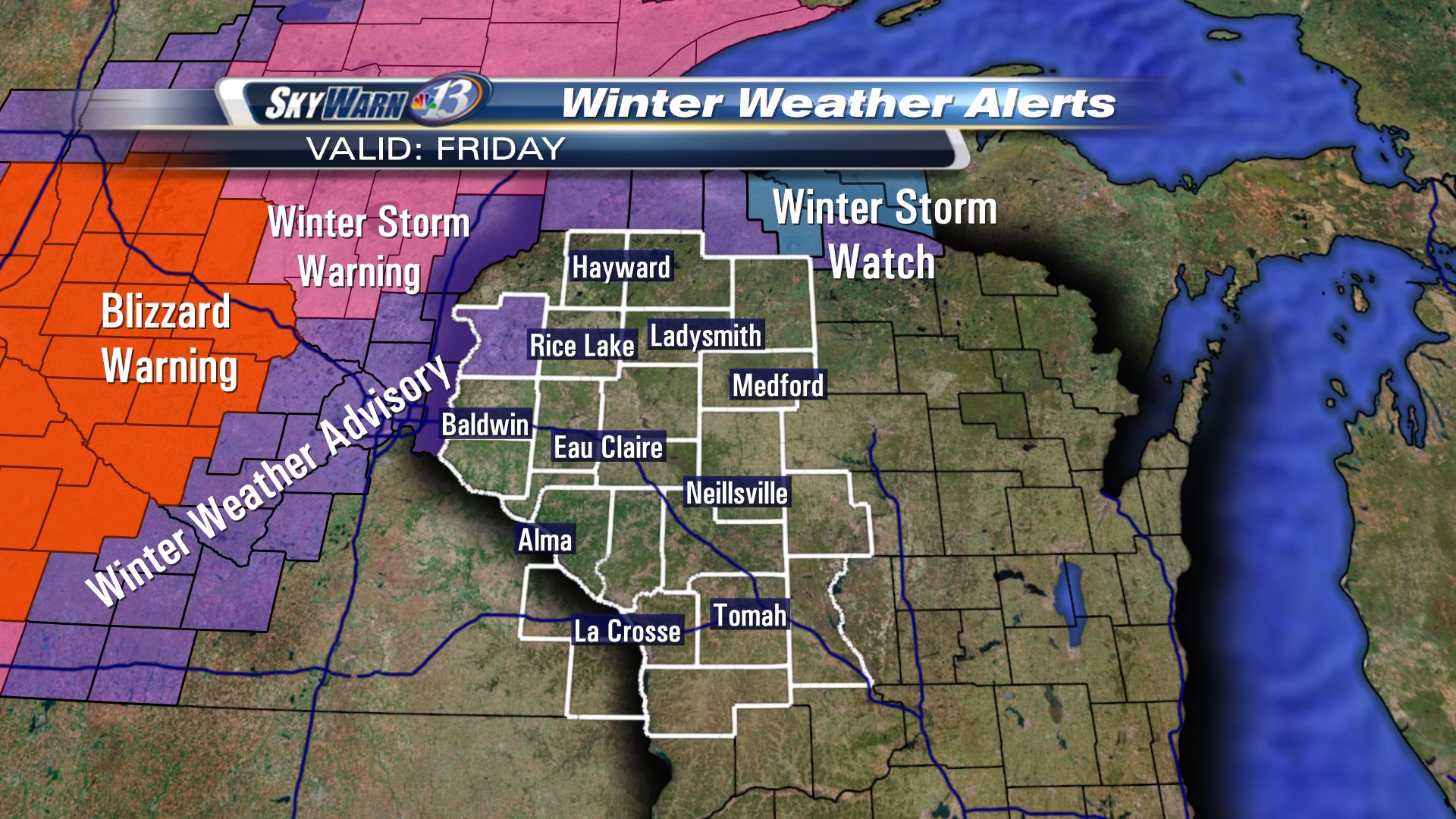 Here in Western Wisconsin there is a Winter Weather Advisory for Polk County valid from noon until 9PM tonight but the more widespread concern for today will be the wind. A Wind Advisory is valid from noon until midnight for Houston, Winona, Buffalo, Crawford, La Crosse, Monroe, Pepin, Pierce, St. Croix, Trempealeau and Vernon counties.
Western Wisconsin will remain in the warm sector of this storm system for much of the day keeping the precipitation falling as rain through at least early afternoon. Snow will mix in earliest in our northwestern counties. Then the snow will expand through the area through this evening and into the overnight as temperatures fall with much colder air mixing. Temperatures tonight will fall into the upper 20s as the snow tapers off late. Best chance for accumulation will be in our northern and western counties.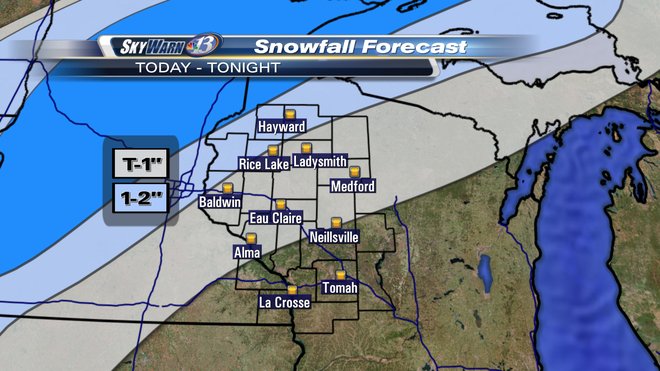 You can stay up to date on the storm right here on weau.com along with future newscasts and our WEAU Facebook page.
CLICK HERE for the WEAU Facebook page
Follow us on Twitter for weather updates:
@weau13news
@darrentvwxguy (Darren Maier)
@TheWxMon (Monica Ott)
@WeathermanDrew (Drew Williams)