Motorists will be hitting the roads for holiday travel and the weather is certainly leaving a lot to be desired. Be ready for a longer trip Friday as well as Christmas Day.
A storm system is bringing snow showers to Western Wisconsin today making for slower driving. Visibility will be reduced at times due to the snow in addition to seeing slick snow covered roads in spots.
A WINTER WEATHER ADVISORY is in effect until 9 PM Friday night due to the impact on holiday travel.
Total snowfall will range from 1-4" with the lowest totals in our northern counties. But, most of the area under the Winter Weather Advisory will receive between 2-4". This won't be enough that we will all need the snowblowers, but the shovels will certainly be needed headed into the holiday weekend.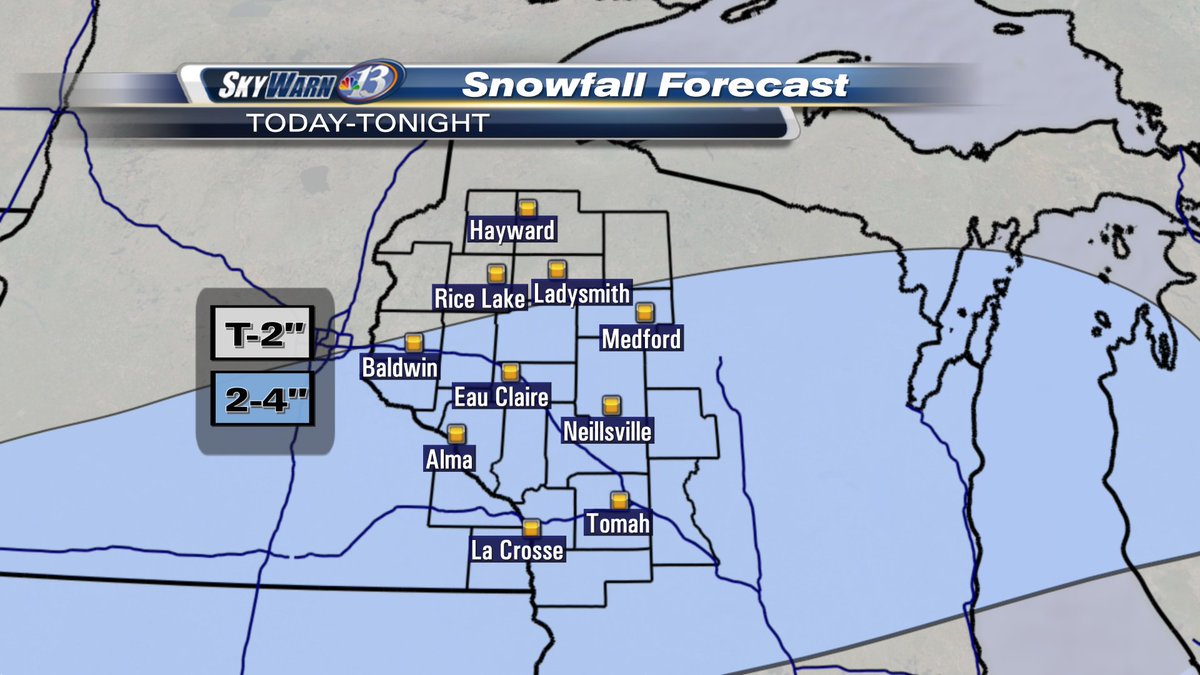 Good news if you are hitting the road for travel on Christmas Eve Day. The weather will be quiet aside from any leftovers from the storm Friday. Temperatures should be in the low to mid 30s with a mostly cloudy sky. This means it will be a great day to enjoy the fresh snow with sledding, snow forts or skiing.
Unfortunately the quiet weather will not last for long. We have been watching a storm for Christmas Day all week and it is still coming together as expected. We will be on the warm side of this storm meaning that in the morning we may see freezing rain and sleet leading to icy roads. But, by afternoon the temperatures in the upper 30s will help to switch the wintry mix over to all rain. Thunderstorms are even possible in the evening. And, with heavy rain we may see some concerns with flooding.
Off to the northwest on the cold side of the storm there are already alerts in place for the winter weather expected on Christmas Day. Blue are Winter Storm Watches with the green showing areas under a Blizzard Watch for Christmas.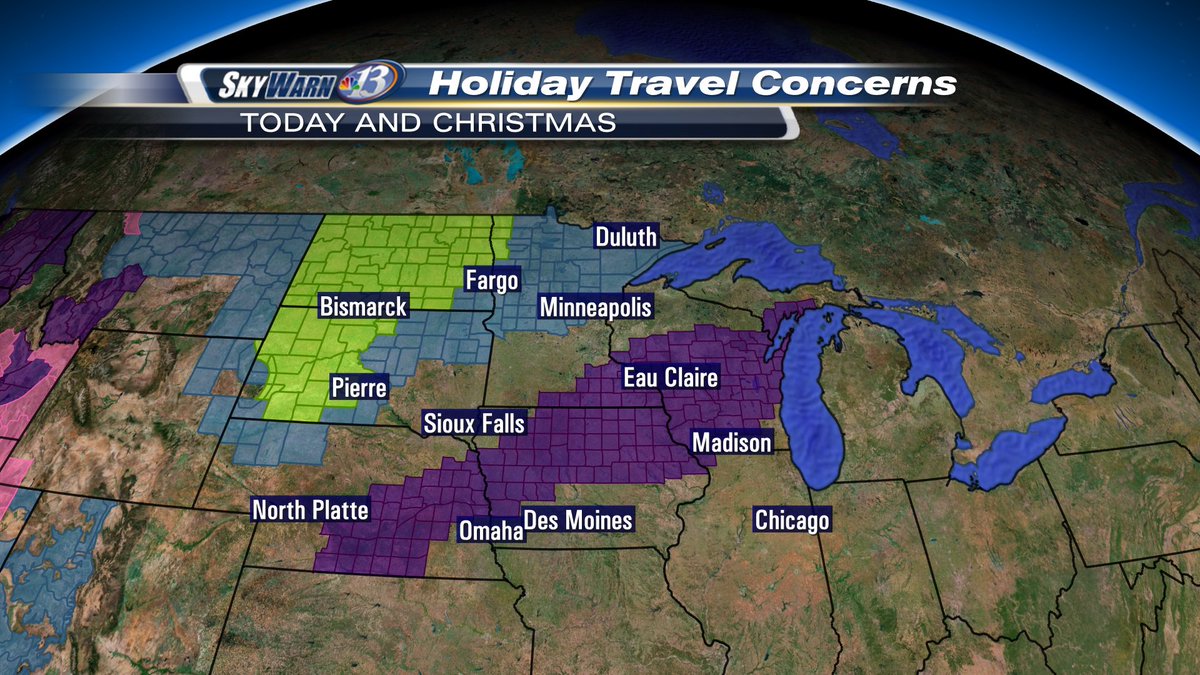 You can stay up to date on the storm right here on weau.com along with future newscasts and our WEAU Facebook page.
CLICK HERE for the WEAU Facebook page
Follow us on Twitter for weather updates:
@weau13news
@darrentvwxguy (Darren Maier)
@TheWxMon (Monica Ott)
@WeathermanDrew (Drew Williams)
CLICK HERE for our INTERACTIVE RADAR
CLICK HERE for statewide road conditions
CLICK HERE for instant info on watches/warnings/advisories
CLICK HERE for Wisconsin Emergency Management
CLICK HERE to upload storm pics to WEAU.com