Winter is now in full swing but thanks to a push of milder air, we'll see a wintry mess featuring a mix of rain, sleet, freezing rain and snow.
A Winter Weather Advisory is in effect for most of the area today, but with varying start times.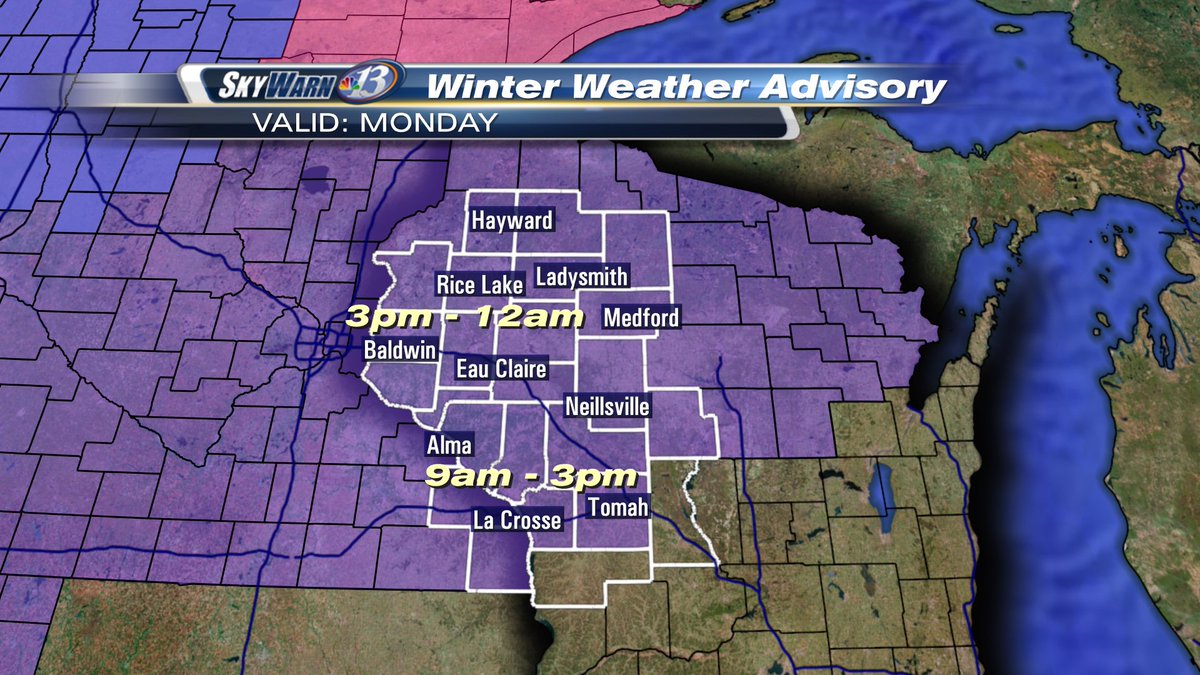 Conditions will be deteriorating this morning in the Coulee Region with the freezing rain, sleet, snow and rain arriving. Temperatures will be mild, above freezing helping to change the precipitation over to mainly rain for the afternoon.
While the Coulee Region experiences mainly rain this afternoon, the Chippewa Valley and north will be seeing more of the mix and snow north. The greatest probability of seeing accumulating snowfall will be in our farthest north counties.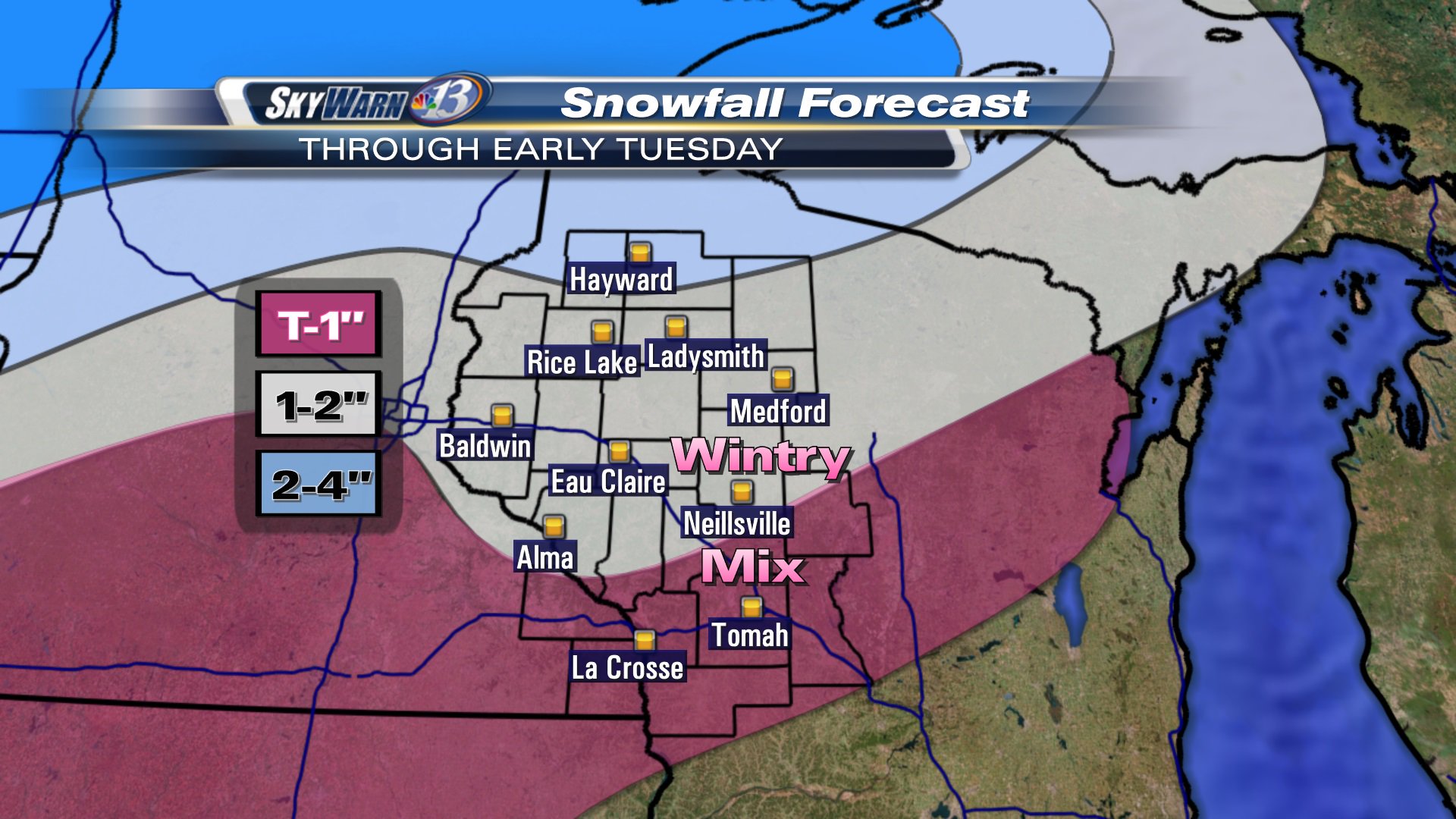 No matter where you will be heading today, it will be a very wise to allow some extra time, space and patience out on the roads.
You can stay up to date on the storm right here on weau.com along with future newscasts and our WEAU Facebook page.
CLICK HERE for the WEAU Facebook page
Follow us on Twitter for weather updates:
@weau13news
@darrentvwxguy (Darren Maier)
@TheWxMon (Monica Ott)
@WeathermanDrew (Drew Williams)
CLICK HERE for our INTERACTIVE RADAR
CLICK HERE for statewide road conditions
CLICK HERE for instant info on watches/warnings/advisories