Meteorological summer began back on June 1st. We're ten days in and so far this summer is living up to the forecast projections. Below is a look at what NOAA forecast leading up to June 1st for the months of June through August.
NOAA Summer Temperatures: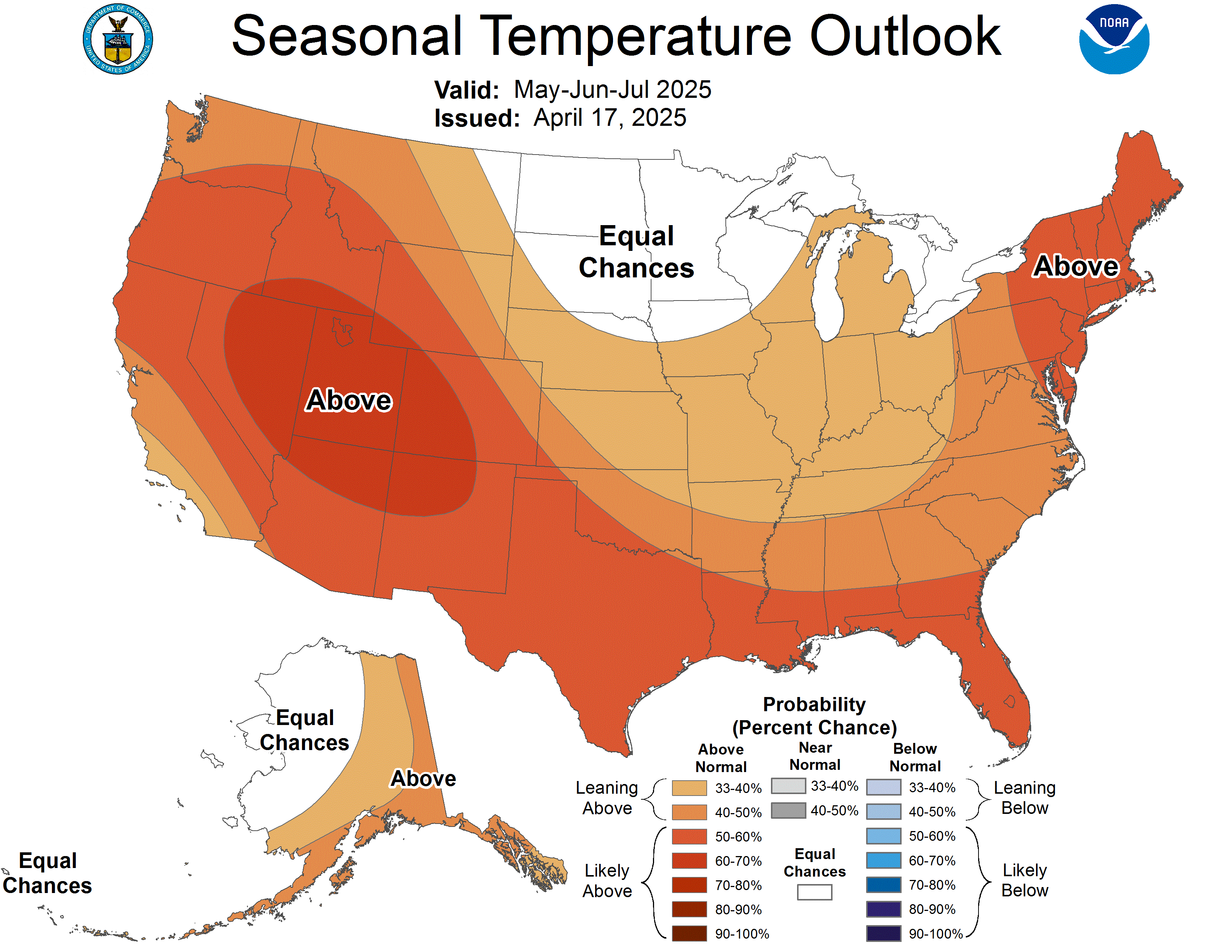 NOAA Summer Precipitation: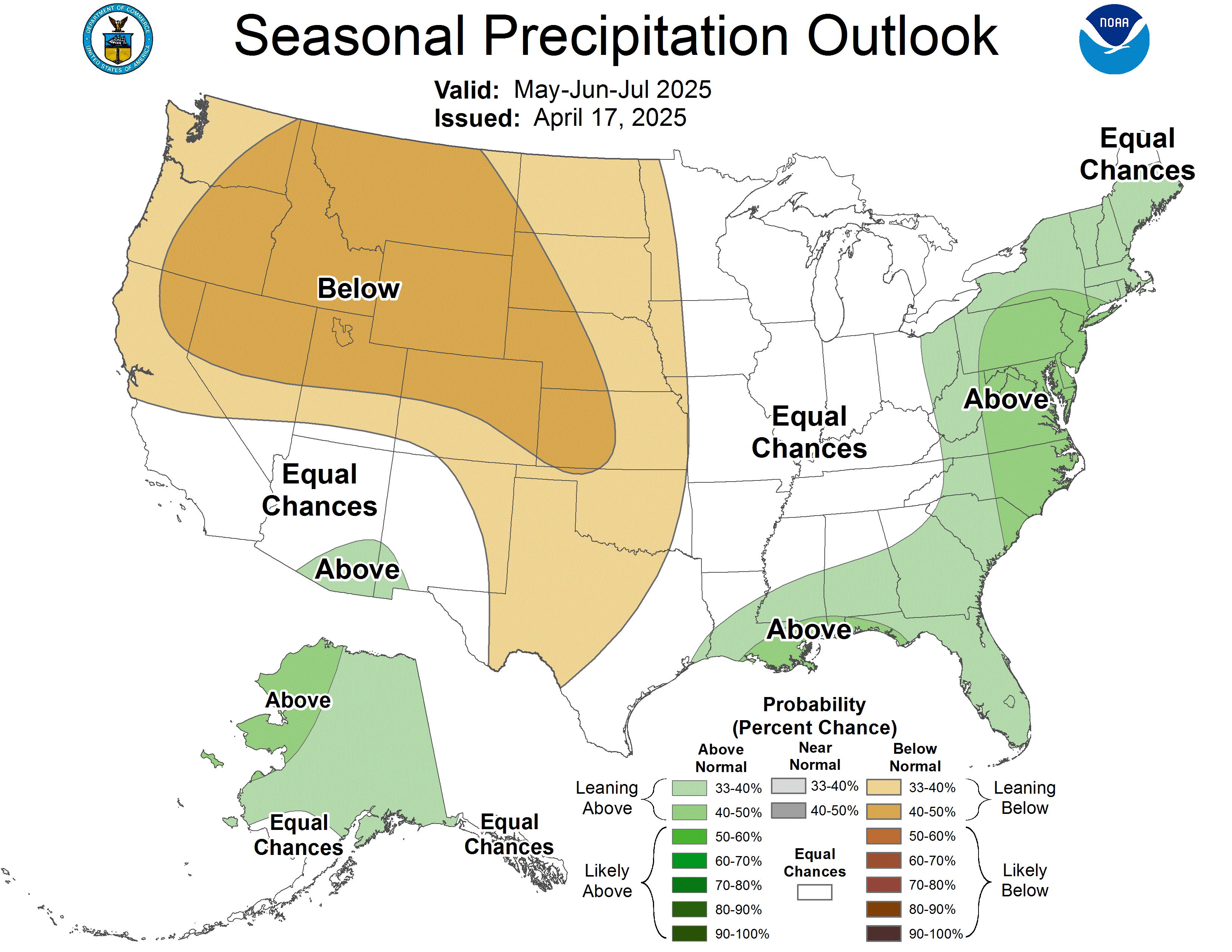 Of course, the temperatures probability is what sticks out the most. For much of the Midwest from Montana to Michigan, NOAA is expecting a higher probability for a below-normal summer when it comes to temperatures. Meanwhile, the south and both coasts have a better shot of having an above-normal summer.
So what's behind this forecast? It has to do will El Nino. Since the start of the year, an El Nino weather pattern has been developing in the Pacific. El Nino is above-average sea-surface temperatures in the equatorial waters of the Pacific. And if climatology is any indication, because of El Nino, this forecast for the summer will likely verify.
According to the La Crosse National Weather Service Office, since 1950, there have been 15 El Nino summers like this one. Only four of those summers were above-average when it came to temperatures. More often than not though, for 11 of those summers, temperatures were either below or near-average.
The last El Nino summer for Western Wisconsin was back in 2009. That was an awfully cool summer. Below is a breakdown of how many days were spent in the 50s, 60s, 70s, 80s, and 90s for high temperatures from June 1st to August 31st in Eau Claire.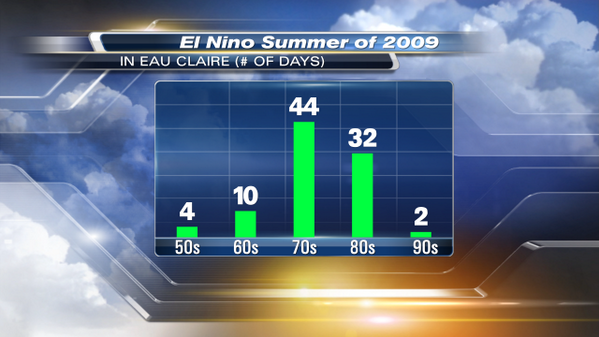 You'll notice that there were very few days with highs in the 90s, only two. There were more days in the summer with highs in the 50s and 60s than in the 90s. On average we see about 12 days with highs in the 90s each year. Even the days in the 70s outweighed the days in the 80s.
So far in June, we've actually been a bit above normal when it comes to temperatures. However, we still have yet to reach 90 degrees in Eau Claire. That is definitely behind schedule.
This goes to show though that it will still be warm and even hot at times this summer. Yes, there will be some cooler days too most likely like 2009, but the long heat waves like the last couple of summers will be less likely. So overall, depending on how you prefer your summer weather, this forecast could be a good or a bad thing.