Yesterday made for a very soggy start to our work week in the Chippewa Valley. The rain started by late morning and lasted well into the evening. The rains included some imbedded thunderstorms even. There were some pretty good booms at times! Rainfall totals were between1-3" throughout the Chippewa Valley. A pretty good soaking and for some places over a half-month's rain all in one day.
Eau Claire picked up 1.68" of rain. The highest totals were along and north of I-94. Below is the rainfall estimation from the National Weather Service. Looks like the heaviest rains fell around the border of Eau Claire, Trempealeau and Jackson Counties then into southern Clark County.
Some of the thunderstorms that developed were on the stronger-side. Near Osseo some small hail fell. Viewer Chrissy was able to snap a picture of this hailstone that was about quarter-size.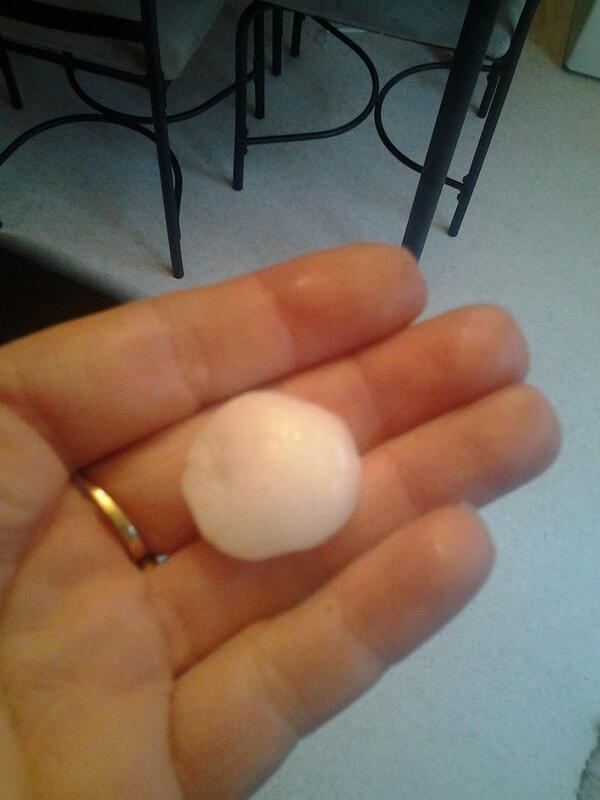 Underneath some of those stronger storms, the rainfall was, especially, heavy. That lead to some minor street flooding, especially, in Clark County. Here's a photo sent into us from viewer Tammy in Christie, WI.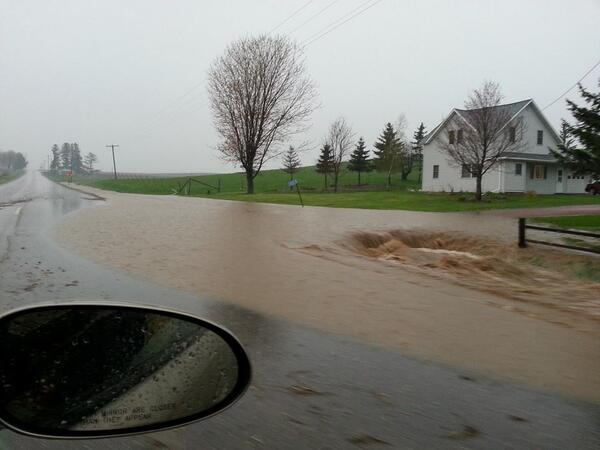 The year has gotten off to an active abnormal wet start. As of May 19th, Eau Claire has picked up over 13" of liquid precipitation. That's over 5" above normal! As you can see by the graphic below, that put's this year in the top 5 for wettest period between Jan. 1 to May 19. These records go back to 1950.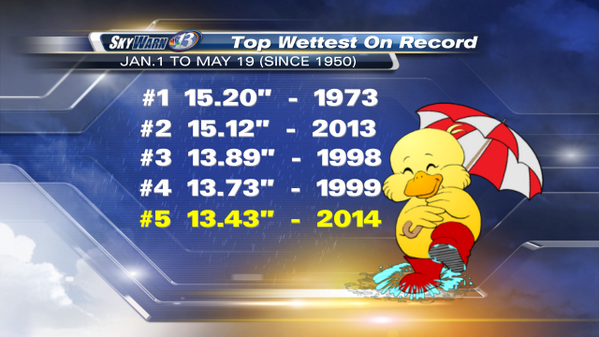 It's crazy to think that last year was even worse. In 2013, it was the 2nd wettest start to the year during this time period. The good news about all this wet-weather lately though is the fact that any sign of that 2013 drought has been totally erased from the state. Oh, and there's more good news! We'll get a nice break from all the rain now through Saturday. You'll be able to give your umbrellas and rain boots a rest. Enjoy those brighter, warmer and drier days ahead!