There's some good news for the state of California this week. The most populated state is suffering from a very bad drought that has only been growing over the past months. Much of the state is under either a severe or extreme drought. Below is a look at the latest drought update from California. Between LA and San Francisco, 14% of the state is under exceptional drought.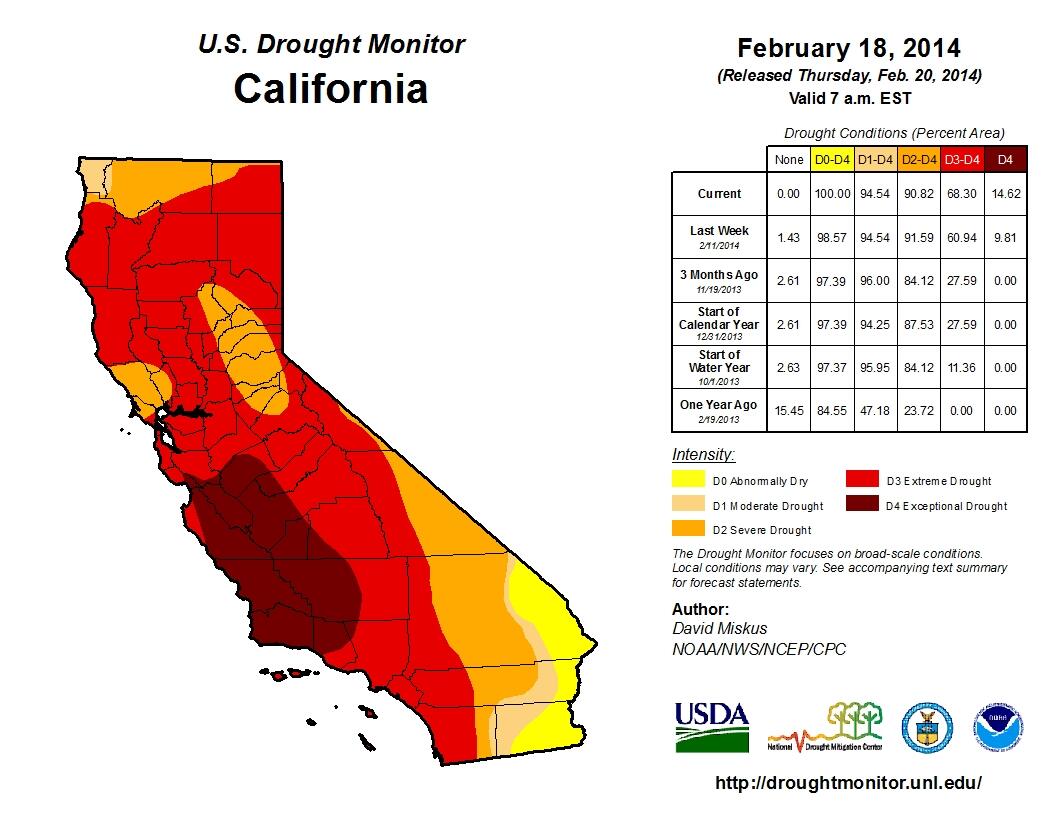 The severity of the drought is most evident by this photo taken of Folsom Lake near Sacramento by the California Department of Water Resources. Back on July 11, 2011, the lake was at 95% of capacity. Last month on January 16th, the capacity was down to only 17%.

The weather pattern will be changing a bit at least temporarily to bring California some much needed rain through the rest of the week. There will be two strong storm systems that will be packing plenty of moisture. The first one will arrive tomorrow and last into Thursday. That one will bring the heavier rainfall totals to northern California. Meanwhile, the second storm system will follow quickly on the heels of the first and impact the state Friday into Saturday. This second storm will deliver the stronger punch of rain to the southern parts of California.
Below is a look at how much liquid precipitation could possible fall over the next 5 days. Some parts of the state, especially on the coast, could see upwards of 5" of rain.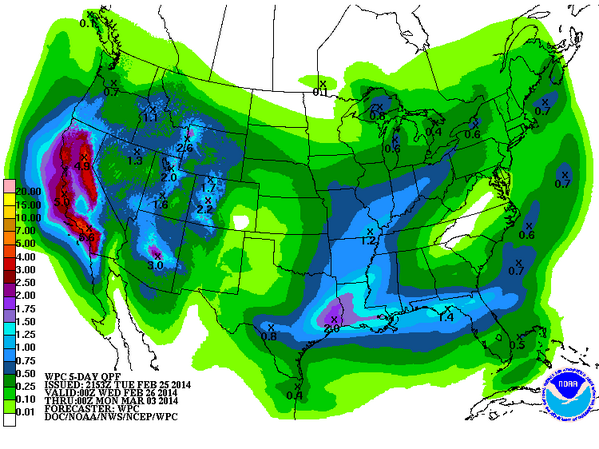 While the rains won't eliminate the drought this week, it will help at least some. Unfortunately, this is California's rainiest month on average. So as we go into spring it'll be harder to make up the deficit. The hope though is we get an El Nino to develop, as some predictions are showing, which would provide a more conducive storm track to bring rains to the Golden State.