It's not often a new meteor shower pops up, but one will this weekend. And it sounds like this one could be quite impressive. Skies are expected to be crystal clear so viewing will be perfect.
The new meteor shower is known as the Camelopardalids. These meteors are dusty remnants of a comet that was discovered in 2004. The dusty particles light up as they hit the Earth's atmosphere creating the meteor shower. The name comes from the constellation Camelopardalis (the giraffe) and the angle in the sky from where these meteors will appear. To view this meteor shower, you should look north. The indicated radiant point, near the North Star Polaris, is where the meteors will appear to originate from.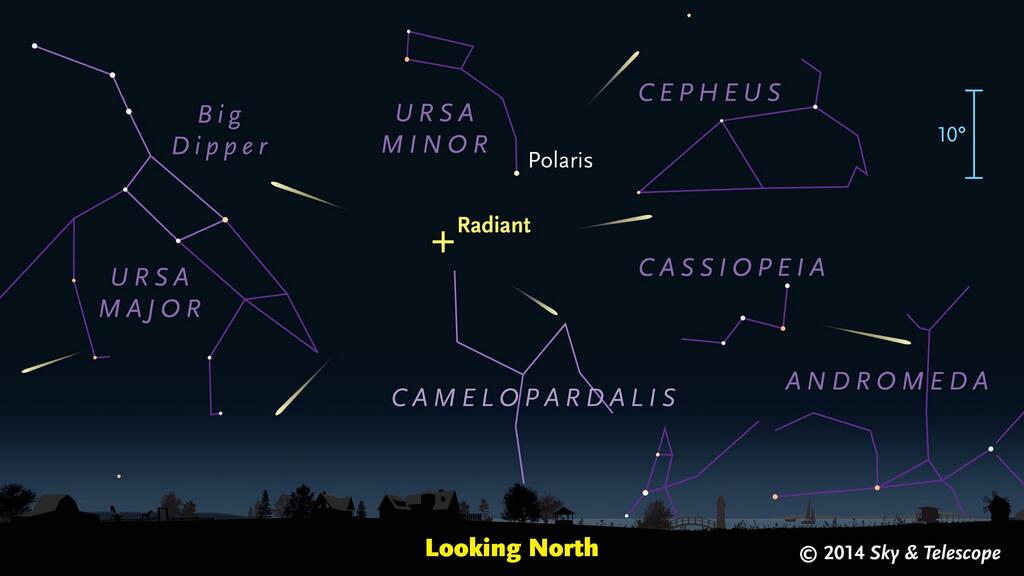 The interesting thing about this meteor shower is we've never seen it before. The thinking though is that it could be pretty impressive, rivaling the Perseid meteor shower in August. NASA says that some forecasts have the show producing a couple hundred meteors per hour, or…it could be practically nothing. For astronomers, that's why tonight will be so exciting. It could really end up being a dazzling show of a meteor-per-minute at times.
The peak viewing of the meteor shower will be between 1 to 3 am early Saturday morning. It should be a pretty easy show to see since the meteors will be traveling a lot slower than most meteor showers. NASA scientists say it'll be comparable to watching a slow moving firework instead of the normal shooting star.
You won't be able to see the actual comet, named Comet 209P/LINEAR, without a telescope. The particles that burn up in the atmosphere are actually grains of dust that were released from the comet hundreds of years ago and were part of that same comet for billions of years. Cool, huh?
Happy viewing!