UW-Eau Claire and UW- Stout announce free antigen testing for all asymptomatic students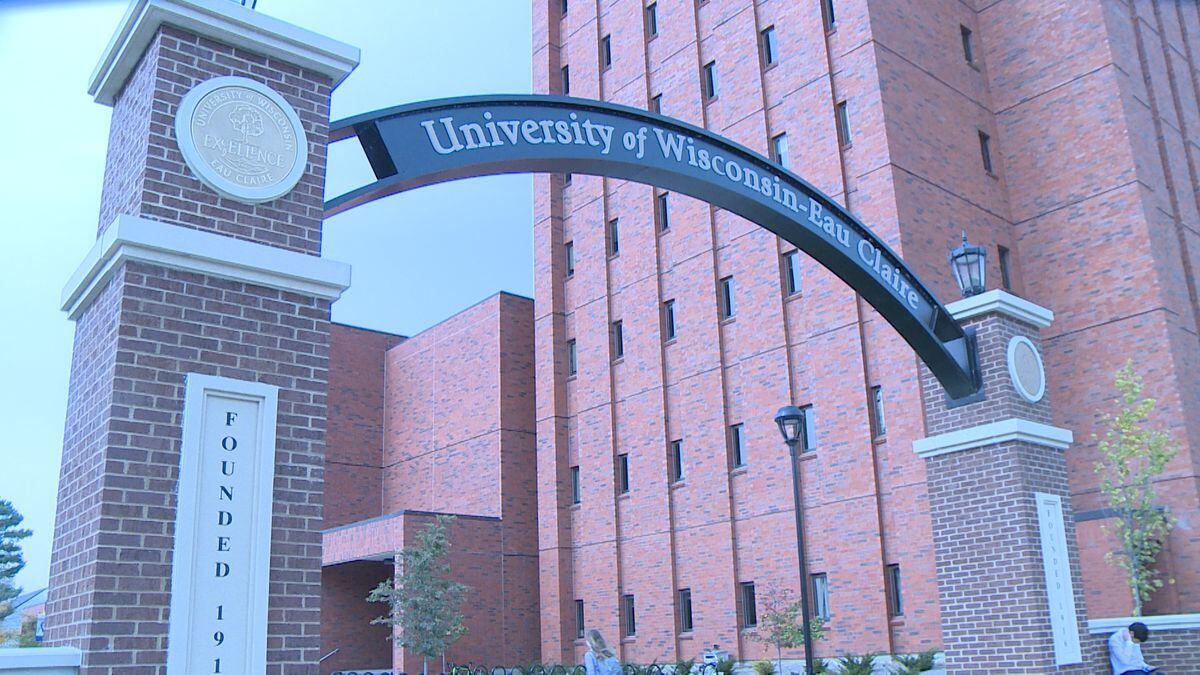 Published: Nov. 4, 2020 at 5:10 PM CST
EAU CLAIRE, Wis. (RELEASE) -– The University of Wisconsin-Stout will begin offering free rapid-result antigen COVID-19 tests to community members, age 5 and older, on Friday, Nov. 6.
The tests are being offered through a partnership between the UW System and the U.S. Department of Health and Human Services to help address the current surge in COVID-19 virus cases in Wisconsin.
The Abbot BinaxNOW antigen tests will provide a result in 15 minutes. A positive result will require a free polymerase chain reaction (PCR) test to confirm the original result. This follow-up test will be administered on site with results available within a few days.
These tests will be administered in the West Gym, on the ground floor of the Sports and Fitness Center, at the southwest corner of Third Street East and 13th Avenue East. Community members should follow the signs for the appropriate entrance.
Tests will be administered from 8 a.m. to 5 p.m. on Monday, Wednesday and Friday and from 11 a.m. to 7 p.m. on Tuesday and Thursday. This program is anticipated to run for six weeks or until the test supply is exhausted.
The tests are self-administered using a light nasal swab under the supervision of medical professionals. Community members should register for the test at https://www.doineedacovid19test.com/.
Parking details and other information about UW-Stout's testing program are available at https://www.uwstout.edu/surge-testing.
These tests also are being offered to all UW-Stout off-campus students and employees. Students living in residence halls have been tested regularly since early in the semester and will continue to follow their current testing regimen.
"I am pleased that we are able to offer this free testing program for the university and broader community," said Chancellor Katherine Frank. "We want to be a partner in the effort to stem the spread of the virus in western Wisconsin. I encourage everyone to register for a test and do their part to contribute to the health and safety of our community."
A UW System news release about the program is available here.
Free antigen testing will be available to all asymptomatic University of Wisconsin-Eau Claire students, faculty and staff and their dependents as well as members of the Eau Claire community as part of a UW System-wide effort to stem the surge of COVID-19 cases in the state.
Chancellor James Schmidt along with Dr. Warren Anderson, UW-Eau Claire's vice chancellor for Equity, Diversity, Inclusion and Student Affairs, and Lieske Giese, Director of the Eau Claire City-County Health Department, will discuss the expanded testing during a Zoom conference call at 4:30 p.m. Wednesday, Nov. 4. Details for the media availability are listed at the end of this document.
The additional testing is a response to the surge of virus cases in Wisconsin and will, in addition to testing off-campus students and employees, provide the means to expand community testing.
The U.S. Department of Health and Human Services is partnering with the UW System to make available about 15,000 tests locally for asymptomatic people on the Eau Claire and Barron County campuses as well as the community at large.
Testing is available for all UW-Eau Claire students who live off campus and for employees and their dependents aged 5 and older. More information about the expanded testing can be found here.
On-campus testing for UW-Eau Claire employees and students will be available beginning tomorrow, Thursday, Nov. 5. UW-Eau Claire is working with the Eau Claire City-County Health Department on an additional community testing site, to be announced soon.
In September, UW-Eau Claire started antigen testing for about 3,900 students who live in on-campus residence halls and three university-sponsored housing facilities off campus.
The testing was expanded in October to include students living off campus who have university-related experiences that take them into the community. This testing will continue in addition to expanded testing which begins tomorrow (November 5).
As of Nov. 3, nearly 12,000 UW-Eau Claire student tests had been processed at the McPhee Physical Education Center testing site, with a positivity rate of less than 4 percent.
Copyright 2020 WEAU. All rights reserved.