14-year-old boy dead after Wednesday shooting in Eau Claire
Published: Jul. 22, 2021 at 11:55 AM CDT
UPDATE: EAU CLAIRE, Wis. (WEAU) - Police say the negligent use of a firearm led to 14-year-old Marwan Washington's death Wednesday afternoon.
Police have arrested Austin Vang in connection with his death. Eau Claire Police Deputy Chief Derek Thomas said Vang lived with Washington and is dating the victim's sister. The shooting is being investigated as "reckless" and Deputy Chief Thomas says it likely could have been avoided if Vang had been using his gun responsibly.
"Based on our investigation and interviews we found out that Vang has a history of being negligent with a firearm and through the course of our interviews, that same reckless behavior was the result of a death of a 14-year-old boy. It was a senseless act, it was tragic and our condolences go out to the family, the friends and The Eau Claire Area School District," Deputy Chief Thomas said.
Police say it is important to keep firearms locked up and out of reach.
EAU CLAIRE, Wis. (WEAU) - A man is in custody after a shooting on Eau Claire's north side Wednesday left a 14-year-old boy dead.
The Eau Claire Police Department is holding 26-year-old Austin Vang in custody at the Eau Claire County Jail for 1st-degree reckless homicide.
According to police, Vang is a suspect in a shooting before 3:00 p.m. Wednesday on the 2800 block of Terry Lane, north of Northstar Middle School. Police say 14-year-old Marwan D. Washington suffered a gunshot wound as a result of the shooting. Life-saving measures were unsuccessful, and Washington died at the scene.
A forensic autopsy is being conducted today at the Ramsey County Medical Examiner's Office in Minnesota.
Police say there are no additional people being sought in the ongoing investigation and that the shooting is an isolated incident.
Washington was set to be an incoming freshman at Eau Claire North High School. The Eau Claire Area School District said in a statement that the situation is 'devastating' for its community.
"It is with great sadness that we share that an incoming North High School freshman, Marwan Washington, age 14, died tragically yesterday. He had not attended school in the ECASD for the past two years but prior to that time was a student at DeLong Middle School and was returning to our District this fall.

"This is a devastating situation for our community. We are working collaboratively with the Eau Claire Police Department to provide services and support to the family, students, and staff. We ask that you join all of us in the ECASD in keeping his family and friends in your thoughts at this time."
The Eau Claire Police Department is working with the Eau Claire Area School District to provide services and support to family, students, and staff.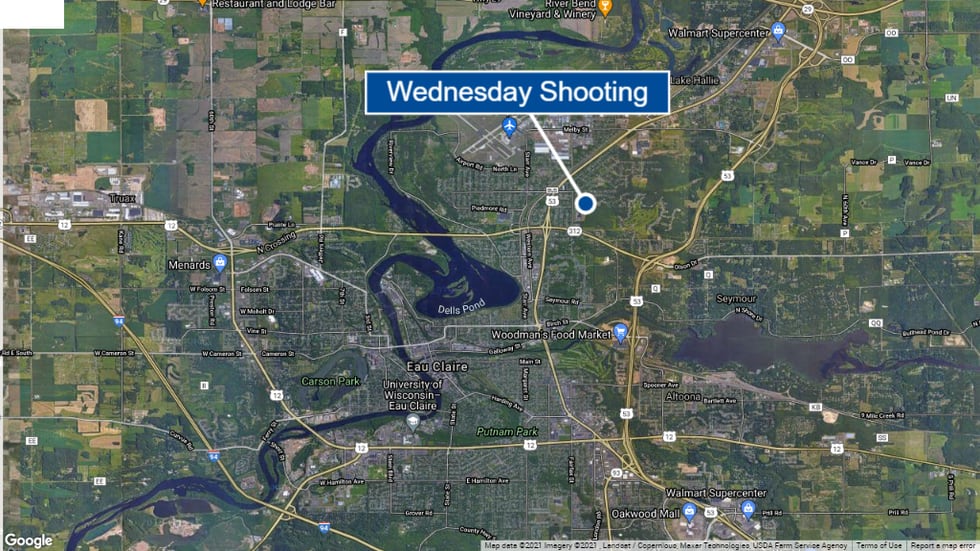 Copyright 2021 WEAU. All rights reserved.