News Director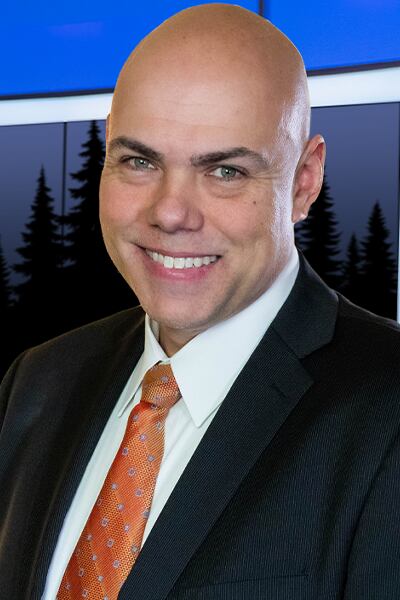 Matt returns to his home state of Minnesota becoming the News Director for Northern News Now.
He spent time in the Northland with family and friends prior to moving here. A few highlights include seeing the Concorde Supersonic Airliner do a touch-and-go at the Duluth Airshow, plus being chased by a bear on Madeline Island. Both were exciting, but for very different reasons.
Matt is also a supporter of Honor Flight, the group that takes Veterans to Washington, D.C. to see the memorials in their honor – free of charge. If you visit his office, you'll see an Honor Flight Nevada Challenge Coin prominently displayed.
Prior to his latest move he led newsrooms in Illinois, Pennsylvania, and Nevada. Matt also worked in newsrooms in Florida and Wisconsin. His newsrooms and work have won Edward R. Murrow, Emmy, Society of Professional Journalists and Associated Press Awards.
Matt graduated from the University of Wisconsin – River Falls with Broadcast Journalism and Marketing Communications degrees. He grew-up in Golden Valley and attended Hopkins High School.
Updated: Aug. 16, 2022 at 12:23 AM CDT
|
Late Monday the Minnesota Nurses Association announced in a news release their members voted to authorize a strike.