Reporter
Duluth, MN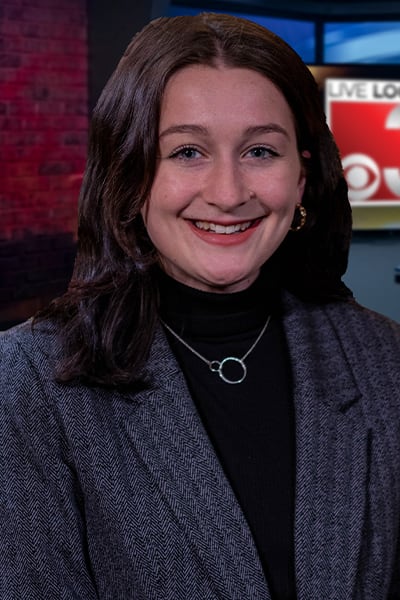 Nora left the station in November of 2022 to return to her home state.
Nora McKeown joined the Northern News Now team in November of 2021 as the producer for CBS 3 This Morning.
She currently works as our dayside reporter.
She is originally from the suburbs of Cleveland and is a graduate of Ohio University with a major in journalism and Spanish minor. In her time at OU, she was the web editor for a student-run magazine and she interned for CityScene Magazine, a lifestyle publication in Columbus, OH. She spent the summer before moving to Duluth as an intern at Ideastream Public Media, Cleveland's local NPR & PBS affiliate.
When she's not working at the station, Nora enjoys going for runs and hikes, reading good books, grabbing beers with friends, and exploring local shops in the area. She has already started falling in love with Duluth's charm and the strong sense of community here.
If you have any suggestions or ideas for the morning show, you can reach Nora at nmckeown@cbs3duluth.com.