Digital Content Writer/Good News Friday Reporter
Colorado Springs, Colorado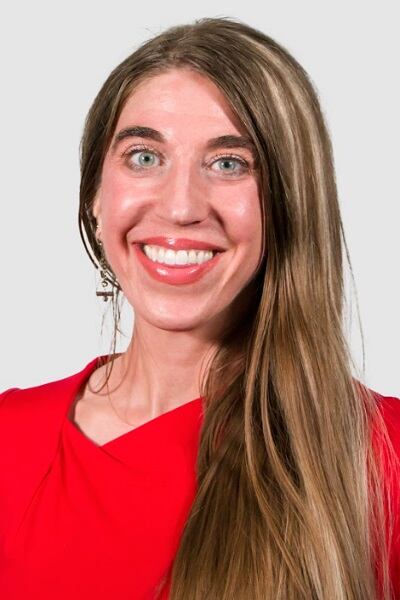 Lindsey has been writing and overseeing content for kktv.com since leaving grad school in 2010. She managed the station's digital coverage during some of the region's biggest stories, including the Waldo Canyon and Black Forest fires and the Planned Parenthood shooting. After working behind the scenes her entire career, she moved in front of the camera in 2022 to cover the happy stories for the Pikes Peak region. You can catch her "Good News" reports every Friday during the 6 a.m. and 9 a.m. shows!
Lindsey grew up in San Antonio, Texas (Go Spurs Go!) and ran cross country for Baylor University. She remains an avid runner and is taking full advantage of Colorado's amazing trails and NOT having to run in 100+ degree heat! When not working or running, Lindsey loves reading, yoga, movie nights with friends, and learning the most random and useless history facts that she can bore people with!
Among her proudest career accomplishments are receiving the Colorado Broadcasters Association award for Best Website in 2014 and second place in 2017 for her work on a webpage commemorating the fifth anniversary of the Waldo Canyon Fire. In 2019, she was a co-recipient of the national TVNewsCheck Social Media Excellence award, small/medium markets, for the station's work on Facebook.
If you have a story you want to see featured on Good News Friday, a comment on a web article, or a cute animal photo, just email Lindsey at lgrewe@kktv.com.
Updated: May. 23, 2022 at 12:05 PM CDT
|
By
Lindsey Grewe
and
Debra Worley
Police say Shianne Silva sped off, leaving Alyssa Castanuela bleeding profusely from her neck. Her jugular vein was nicked during the attack, according to the affidavit.
Updated: Oct. 4, 2021 at 3:02 PM CDT
|
By
Lindsey Grewe
,
Nicole Heins
and
Gray News Staff
Many in Colorado received an unexpected light show early Sunday morning when a meteor lit up the sky.
Updated: Sep. 6, 2021 at 12:24 PM CDT
|
By
Lindsey Grewe
and
Gray News staff
Glenwood Caverns Adventure Park in Glenwood Springs confirmed the fatal incident in a social media post Sunday night, stating it occurred in the Haunted Mine Drop.