Reporter/MMJ
Charleston, SC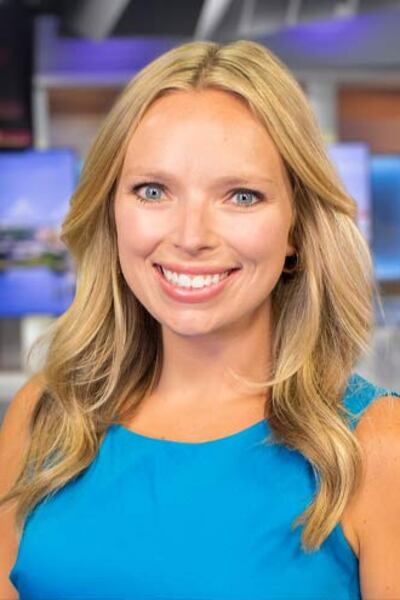 Summer joined the Live 5 News team in January 2020.
Professional Experience: I started my professional career here in Charleston at Live 5 News!
News Philosophy: Journalists have the incredible opportunity to serve the community we live in and help people stay informed about things that impact their lives. I think it's my job to provide them with this information fairly and accurately.
Education: I graduated from the University of South Carolina with a bachelor's degree in Broadcast Journalism and a minor in Sport & Entertainment Management.
Hometown: I was born in Gainesville, Florida, but I grew up in Rock Hill, South Carolina. I love being able to tell stories in the state I grew up in.
Family: My parents live in Rock Hill, South Carolina. I have one brother, Jakob. I also have tons of extended family who live across the southeast.
Hobbies & Interests: I grew up playing sports, so I always love playing for fun now or going to watch a sporting event. I also love hanging out on the beach or on a boat here in the Lowcountry.
Favorite Books/Music/Movie: I love reading daily devotionals and books about people's lives. Some of my favorites are Through My Eyes and Shaken by Tim Tebow. I love country music, all phases of Taylor Swift, and classic rock. My favorite movie is Point Break (the original!)
Likes Best About the Lowcountry: Everything! I love being a tourist in my own city and having the best of both worlds with a beautiful downtown and coast. I enjoy learning about the historic downtown and spending weekends on the beach or on a boat.
Most Interesting Assignment: I think the most rewarding stories I've reported on have been on the COVID-19 vaccine roll-out and the opportunity to keep people informed throughout this unprecedented time. Seeing the smiles on people's faces and getting to talk to them live at vaccine clinics has been awesome to be a part and see the pandemic come full circle.
Updated: Dec. 13, 2021 at 12:54 PM CST
|
By
Patrick Phillips
,
Gray News staff
and
Summer Huechtker
Charleston County dispatchers received multiple calls at about 2:09 a.m. about a disturbance that ended in a shooting inside Players Place Billiards and Sports Bar.