News Anchor/Consumer First Alert Reporter
Green Bay, Wis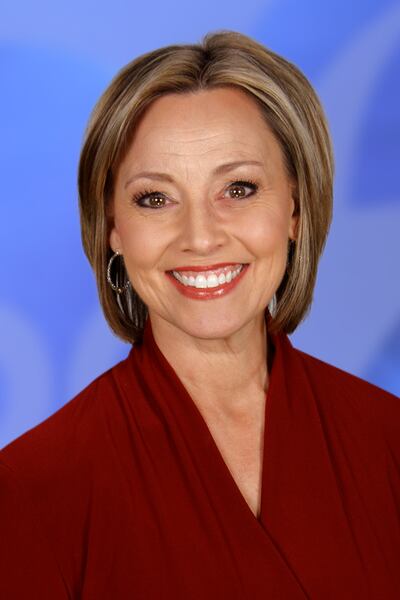 Tammy is the newest member of the Action 2 News This Morning team. She's excited to join Kathryn Bracho, Kevin Rompa, and Steve Beylon to help people in Northeast Wisconsin start their day. Mornings are a welcome change for Tammy. She says, "It allows me to continue my career and be at home with my kids after school."
Talk about a shift in circadian rhythm, Tammy's been a night owl in news. She most recently anchored 5 & 10pm newscasts at the CBS station in Green Bay. That's where Tammy kicked off her journalism career in 1992. Working in her hometown gave Tammy an opportunity to be close to family. She worked in both TV and radio, and got a taste of early mornings co-hosting with "Murphy in the Morning" at WIXX radio. Then in 2002 Tammy had an opportunity she couldn't resist WBAY's sister station, WISN in Milwaukee, came calling. Tammy was a newlywed and couldn't wait to move to Milwaukee to be with her husband.
Tammy has been honored with two of broadcasting's most prestigious honors, the international Peabody Award and the Edward R. Murrow Award. Her reports have earned many honors from the Wisconsin Broadcasters Association, Milwaukee Press Club, and Associated Press. In 2008 Tammy received national recognition from the International Association of Fire Fighters for an investigation into the death of Green Bay firefighter Arnie Wolff.
Tammy has followed the Packers to the Super Bowl, co-hosted with Regis Philbin for a day, spent a week in Rome with New York Cardinal Timothy Dolan (then Milwaukee Archbishop), and returned to report live from Vatican City the week following the death of Pope John Paul II. She's interviewed former First Lady Laura Bush, Oprah Winfrey, Brett Favre, Katie Couric, and Peter Jennings. Tammy says "It's exciting to sit down one on one with news makers, but it's the people I meet everyday whose stories touch me most."
Tammy was born in Ironwood, Michigan, and still has family in the U.P. She moved to Green Bay at a very young age. She attended Valley View Elementary, Ashwaubenon Middle and High school. Tammy graduated from the UW-Madison with a B.S. in Communications. She was also a Badger cheerleader and still cheers them on today (from her living room and without the uniform!). She's been involved with in numerous community events and fundraisers.
Tammy cherishes family time. She lives with her husband Glen and their two children. She loves being active; one of her family favorites is bike riding on the Fox River Trail with her kids. She's a fan of yoga and might just strike a "tree pose" in commercial breaks during the morning show!