11 News at 9 Anchor/Digital Content Manager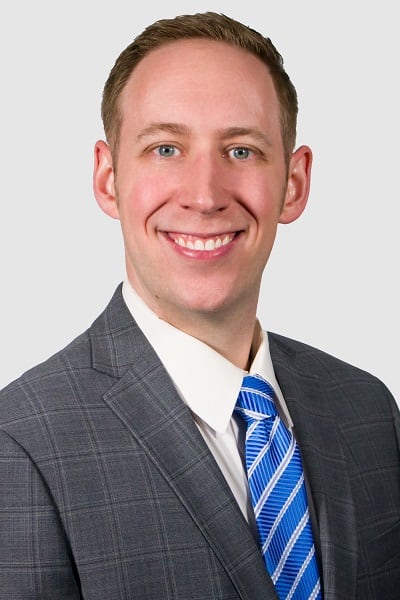 Working as an Anchor and digital guru for KKTV, Tony Keith is a Colorado native proud to call El Paso County home. He joined the KKTV 11 News Team in November of 2016.
Tony got his start in the TV biz in Northern Colorado working as a sports reporter and host of The Rams Sports Magazine Show. During his two years covering sports (including his Alma Mater, The University of Northern Colorado Bears) Tony fell in love with sharing local sports stories and highlights. It was that love for sports that guided Tony to the Cowboy State.
Tony landed a gig as the Sports Director for KGWN in Cheyenne before trading in sports highlights for a lot of coffee running the morning show. He worked as the morning anchor and producer for KGWN for two years and was given the opportunity of a normal sleep schedule as the evening anchor and executive producer.
From the state legislature to Cheyenne Frontier Days, Tony spent five years north of the border. His amazing, wonderful, and beautiful wife decided it was time to cross the border and get back to their home state of Colorado.
Tony is an avid Broncos fan, loves hitting up the Rocky Mountain Vibes/Switchbacks games with his son, crawling up the Manitou Incline and is constantly exploring the Great Outdoors of southern Colorado!
In his time at KKTV Tony has done everything from anchoring on the weekends, working as the host for 11 Connects, filming the Denver Broncos games and covering Call For Action Investigation pieces.
A father of two amazing kiddos and husband to a nurse, Tony loves covering the community his family calls home.
Education
University of Northern Colorado
Awards
Heartland Emmy for Best Small Market Morning Newscast as an anchor and producer
Social Media Excellence Award for Small-Medium Markets from TVNewsCheck in 2019.
Colorado Broadcasters Association for Best Use of Digital/Social Media
Best Use of Digital Media from the Wyoming Association of Broadcasters